So here's the deal. I totally didn't "win" at NaNoWriMo this year. The piece of artwork that I posted yesterday (and this deal here) are the reasons why. So why not scope out "LoinCloths?"
27CDB6E-AE6D-11cf-96B8-444553540000″ width="600″ height="900″>


My story in the book is the first sequential story (fancy talk for comics) I've drawn in six years. It's a new character called Barqito, a six-page story that I wrote and drew all by my lonesome, with my bare hands and naught but analog tools. Yeah, that means I even lettered it by hand (which is why my hand felt like an oven mitt for two weeks I finished drawing it). I'm pretty happy with how it turned out, generally speaking. Is there going to be more Barqito? Maybe. Maybe not. I'm not very quick at this stuff, so we'll all find out at a point in time that is much later than any of us would like. All I know is that I drew this, it's done, and loincloths are pretty funny. So is Barqito.
Maybe a glimpse at one of the panels would help?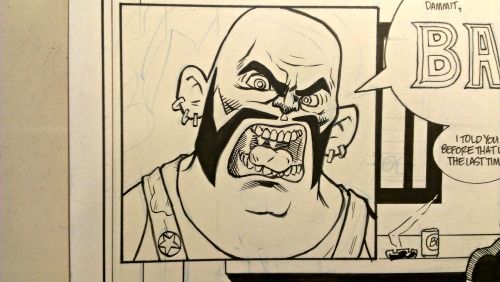 So maybe head over to
Lulu
and order one, if you're in the mood.
c.